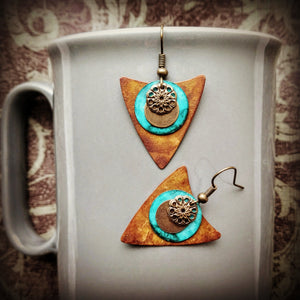 These rustic dangle earrings have 4 unique metal drops stacked on top of each other. The arrow and the turquoise disc have a weathered patina look. On top of those is a raw brass circle, and finally, a tiny antiqued brass bead cap.
I love these components, but I can't find them anymore, so these are a limited quantity only.
I also have a few necklaces with this pendant.